Mango Markets Hack Update: Following one of the biggest decentralized financial exploits of the year, the Mango Markets community has voted in favor of one of the biggest crypto "bounties" ever.
A proposal for Mango Markets exploiters to return some of their funds in exchange for huge rewards passed with nearly 97% approval and over 473 million votes.
A record $47 million "bounty"
The Mango Markets bounty caught the attention of the cryptocurrency market. The Mango Markets hacker has already gone public and has raised eyebrows among community members as it has the potential to make $47 million. This could possibly be the biggest bounty ever.
On October 14th, industry observer 'Hsaka' suggested that the current 10% bug bounty rate offered by Mango Markets should be re-priced. "Even with all these costs fully taken into account (~15m?), it would still be ~30m/30% of the total funding," he says.
Mango Markets Hack: An Internal Job?
Needless to say, there were many who were not impressed with the results of the proposal, which was initially created and voted on by the Mango Markets hackers themselves using tokens stolen shortly after the October 12th heist.
Mango Markets, a Solana-based DeFi trading platform, suffered a loss of $114 million. As BeInCrypto reported at the time, a Mango Markets hacker self-funded a wallet to take a perpetual futures position, which he reversed to manipulate the MNGO price upwards. During the Mango Markets hack, loans were put into the treasury and illiquid.
The comments on this proposal generally agreed that MNGO hackers shouldn't get much, but were still in favor of taking something back for themselves.
"As some others have said, he is a criminal who is no longer in a bargaining position, so the bounty should be reduced. He is docked and will be arrested."
Crypto Detective 'Fatman' has commented on mango market exploiters. He bet on the hacker's arrest.
In a Mango Markets report shortly after the hack, Chris Brunet shared a screenshot claiming that the MNGO exploiter was Avraham Eisenberg. Eisenberg boasted that he was "researching platforms that could lead to nine-figure paydays," just a week before the Mango Markets exploit.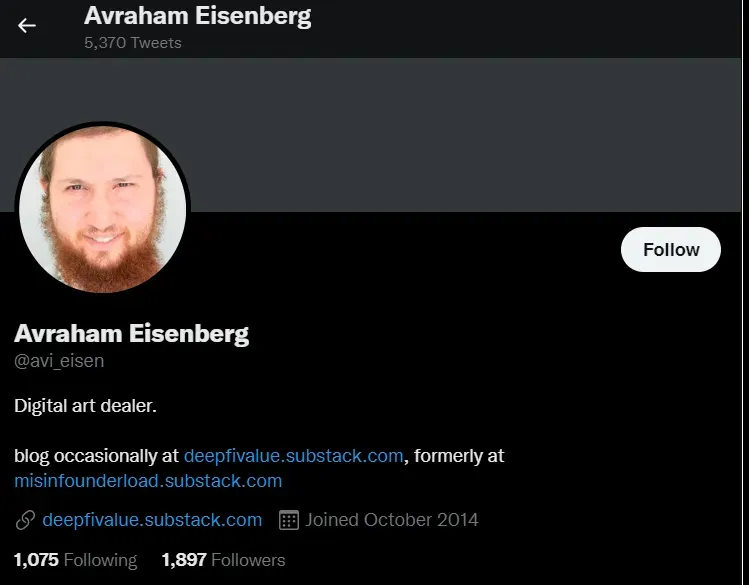 It remains unclear whether the crime was actually committed. In fact, the Mango Markets exploit was due to an economic flaw in the design of the protocol. But those who lost MNGO money clearly don't think this way.
MNGO Price Outlook
The price of Mango Markets' native token, MNGO, rose 8% on the day as the governance vote reached a quorum. At the time of writing, he was trading at $0.025 for MNGO, according to CoinGecko.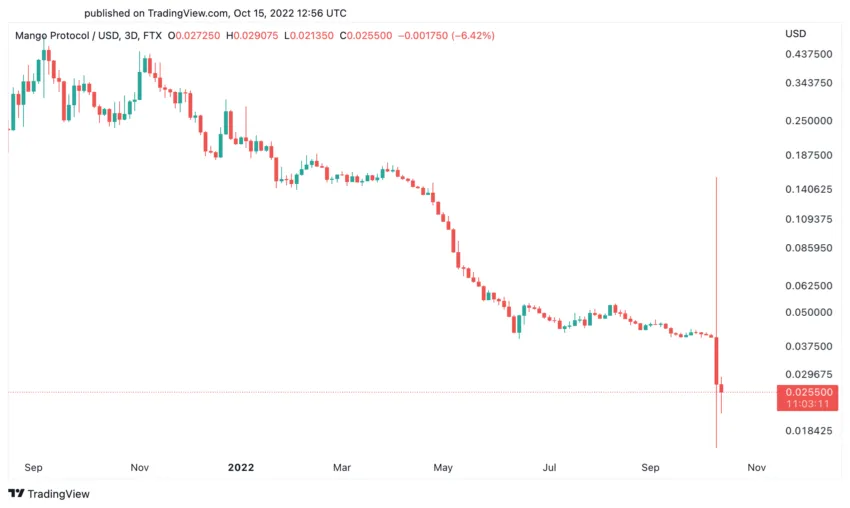 Still, MNGO's price has fallen 37% since the hack earlier this week, when it was trading around $0.040. Mango Markets' native token MNGO is currently down 95% from its September 2021 high of just under $0.500.
Disclaimer
All information contained on our website is published in good faith and is for general information purposes only. Readers are strictly at their own risk for any actions they take with respect to information they find on our website.