Florida Governor Ron DeSantis reportedly brought in $8.2 million in the first 24 hours of his presidential campaign.
DeSantis launched the campaign Wednesday night on his Twitter space alongside Elon Musk and reportedly raised more than $1 million in the first hour.
In 2019, then-presidential candidate Joe Biden raised $6.3 million in the first 24 hours of his campaign.
Former President Donald Trump's campaign said it had raised $4 million in 24 hours after being indicted in New York earlier this year. His campaign raised a total of about $9.5 million in the six weeks after the November campaign announcement.
DeSantis made $8.2 million in first 24 hours after announcement

President Trump Earned $9.5 Million in First 6 Weeks After Announcement https://t.co/9zbx9yGhxU

— Gabe Fleischer (@WakeUp2Politics) May 25, 2023
"DeSantis spokesman Brian Griffin said the campaign is raising money for both the primary and the general election. The campaign will raise $3,300 per donor for both the primary and the general election. He declined to say how the funds would only be used for the general election if DeSantis were to become the candidate," the New York Times reported. "A donor who called the room first revealed that the campaign had raised $8.2 million, and Griffin confirmed that figure. is."
It is unknown at this time how many donors contributed to that total.
???????? Ron DeSantis made history by raising $8.2 million in 24 hours.

This is more than Biden, more than Trump, but I will not stop. Neither should you.

Make Joe Biden a one-term president by donating $25 now via the link below. ⬇️

➡️ https://t.co/6MuRzou9C2 ⬅️ pic.twitter.com/7aZTfBoZMA

— Giancarlo Sopo (@GiancarloSopo) May 26, 2023
The $8.2 million doesn't include the money raised by pro-DeSantis super PAC Never Back Down, which has been fundraising for months to transfer funds to the campaign, according to the report. It was not disclosed how much cash they had on hand.
Mr. DeSantis made a big leap into the race, but at the time of writing, Mr. Trump remains the frontrunner for the Republican nomination. Mr. DeSantis is currently the only other candidate with consistent double-digit support.
Next week, Mr. DeSantis will travel to 12 cities in three states to campaign.
Next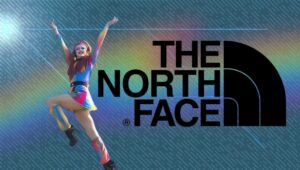 ---