A new breed of technology startup, Azle Technologies Inc. has spawned several deep technology companies and also curates specific acquisition targets. Within its family of companies, Azle has developed a unique business process called ASEE ™ (Azle Systems Engineering Enterprise ™ ).
Traditionally, different technologies have been developed by different startups in their own silos, and they don't glue together well when it comes to integrating them for a solution. This is for both engineering and organizational cultural reasons. Azle builds itself on common engineering processes. But we leave each subsidiary to build their own beats.
In some ways, Azle wants to be a vertically integrated conglomerate. There, you can benefit not only your own company, but also other industries. When the founder started the company where he built the atmospheric satellite XAIR and he HALE (High Altitude Long Endurance) glider, he needed a robust command and control radio connection. But building a unique solution to this problem gave birth to his FXCOM, which builds advanced wireless communications equipment for industrial automation, robotics, drones, and more. Other holdings include XiFi, FXCOM, XYON, XAIR, and the private eponymous app system Azle.
"The engineering process is really a management paradigm. In a way, we use the principles of systems engineering not only in product development, but also in financial, human capital and opportunity development."
About Azure
Headquartered in Fort Worth, Texas, Azle Technologies Inc. is a fund and holding company for multiple technology start-ups. We integrate advanced products by deploying rigorous business processes called ASEE™, Azle Systems Engineering Enterprise™.
For more information, please visit www.azle.xyz.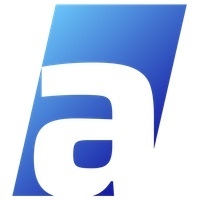 Azle, ASEE, and Azle Systems Engineering Enterprise are trademarks of Azle Technologies Inc. and owned company trademarks are owned by their respective companies and Azle.
###
Release ID: 407143