Liberty Specialty Markets (LSM), part of the Global Risk Solutions division of Liberty Mutual Insurance, has announced the launch of its new Lloyd's facility for the London market.
The Liberty Project Cargo Consortium (LPCC) undertakes global project-related cargo risks. The facility, Consortium 7763, provides the ability to take up to US$205 million at risk.
In addition to insuring risks such as project cargo, heavy lifts and cargo delays at commencement, LPCC provides comprehensive risk engineering services to clients worldwide.
Consortium 7763 takes and binds the risk with one stamp on behalf of LSM and backing syndicates such as AEGIS, Antares, Apollo, AXIS, Chaucer and Munich Re Syndicate. LSM said its 45 years of industry experience will enable LPCC to make quick and informed decisions on behalf of brokers to support syndicates and coverholders.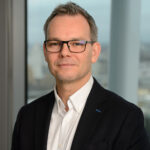 said Michael Burle, Liberty Specialty Markets Marine Division Director.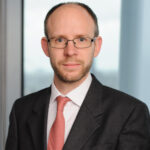 "This consortium offers far greater capacity than any other consortium currently on the market, making the placement and claims process much smoother. With our extensive tuning expertise, we offer a uniquely comprehensive offering," added Barr.
"We are delighted to bring insurers together in a partnership that provides much-needed capacity and simplicity. This initiative comes at a time when the need for such coverage is critical and growing. It provides brokers and clients with market-leading capabilities," said Chris Hicks of Marine Cargo, underwriting manager at LSM.
Through both corporate and Lloyd's markets, Liberty Specialty Markets offers specialty and commercial insurance and reinsurance products in the UK, Europe, Middle East, US, Bermuda, Asia Pacific and Latin American markets. In about 60 offices he employs over 2,000 people.
Source: Liberty Specialty Markets (LSM)
topic
Surplus Surplus Lloyd's New Market Trucking
interested in super surplus?
Get automatic alerts for this topic.