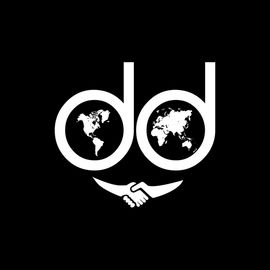 dondu
Dondoo is a web platform that advises travelers to avoid cultural fakes so that they can impress locals and earn a good reputation for their business.
Founded in 2019, Dondoo has two employees and is self-funded with a full-time IT job.
What is your 30 second pitch to investors?
Dondoo teaches you what not to do while traveling. A web platform that prevents awkward moments and promotes local traditions, Dondoo helps you stand out and win the respect of your locals.
Describe both the business and technology aspects of your startup.
Dondoo is an online platform where people from all over the world can share local taboos and unwritten rules. Optimized for all devices, the platform presents a handpicked selection of relevant destinations for any destination with a very sensitive focus on locality on multiple levels such as region, country, state, city and airport. Features content.
Users can use this platform not only as a search engine, but also as an interactive and easy-to-use map. Unlike many other travel platforms, Dondoo eliminates confusion with easy-to-understand and accessible information. Our partners and travel agencies take their services to the next level with us. Putting smiles on the faces of both travelers and locals boosts the industry as a whole.
What is your company's SWOT (Strengths, Weaknesses, Opportunities, and Threats) analysis?
strength: The product is running and recognized. Proprietary engine with interconnected geographic data. Unique concept, original design and identity.higher added value
weakness: Insufficient resources to fully execute marketing strategy.Currently only available as a web/online service without any third party integration
chance: 3rd party integrations improve the 3rd party customer experience. Global and local opportunities with unique supported ads.product expansion (integrated apps, books/movies, interactive games for children); community growth and building social sustainability
threat: A social achievement not welcomed by big travel companies. Without external support, it is difficult to continue to evolve and expand in the market (self-funded)
What are the travel pain points you are trying to mitigate, both from a customer and industry perspective?
People travel more than ever before and do business with an ever-increasing variety of countries. This can lead to a situation where travelers disregard culture due to lack of knowledge of local customs. They fail in international business because of bad manners and broken norms. They are embarrassed by their failures and awkward situations, and are ultimately unwelcome by their local hosts.
Dondoo advises people on various customs and norms and helps them to impress their business partners while increasing fun, avoiding embarrassment and treating them as locals would like to be treated. solve the problem.
Once you have the product, how can you get more customers?
Drive audience adoption by increasing brand awareness, adding content and value on social networks, gaining support from high profile ambassadors, and sharing educational videos, infographics, and other materials Promote and gain market position. Depending on the funding, we will run targeted promotions and campaigns to increase word-of-mouth endorsements and utilize gamification to enrich our content. Ultimately, a good SEO structure with valuable content is key.
What process did you go through to establish the true needs of your company and the size of the market that it can meet?
We've all gone through awkward situations in our travels that have unintentionally marginalized other cultures. We believe no traveler wants to insult another traveler or lose a multinational business contract because they do not understand local customs. Travel guides and blogs do not cover the essential needs of travelers. Information about cultural norms is often lacking.
When and how do you earn money?
We generate revenue from integrations with third parties (airlines, bookings, agencies). Third parties (airlines, bookings, agents) provide content as a supplement to the travel document (commission) sent to the customer. Once you gain traction, you can pursue unique local advertising and promotions, premium books, print and branded merchandise.
What is the background of the founding team and their achievements so far?
So far, we have all financed from our own pockets and savings. Despite a full-time IT job, minimal resources, and limited time, having a clear vision has allowed us to create a global product that continues to attract attention.
How have you addressed diversity and inclusion in your business?
That is the essence of our business. In an era where people-to-people interaction is becoming scarce, Dondoo aims to revive face-to-face encounters. Help people interact with each other without fear of making unintentional cultural mistakes. We not only encourage the diversity and values ​​of all different countries, but also nurture them for future generations. We call it Social and Cultural Sustainability. .
What has been the most difficult part of starting a business so far?
Aside from self-funding everything and working in my spare time, the hard part started after the product was launched. Success in the travel market space requires unicorn-like efforts and resources to make your services stand out and discoverable.
Travel startups in general have a pretty hard time making an impact.
The impact and added value we provide is priceless, not material. We evoke positive emotions, celebrate human worth, and foster respect. Travelers want a minimal amount of practical information about their destination in order to experience authentic wandering. This is where Dondoo combines this evolving mentality with the simple yet genius concept of what not to do in your destination.
Where do you see your startup a year from now?
By providing travelers with cultural knowledge so that they are prepared to honor and honor diverse nations around the world, we become an alternative and recognized source of cultural information. increase. We are integrated into the travel business to enhance the customer's experience.
what is your endgame? (IPO, acquisition, growth and going private, etc.)
anything can happen Growing up and staying private is fulfilling, but an acquisition that allows Dondoo to expand would also be a good option.
PhocusWire startup phase
Learn more about new travel agency profiling.